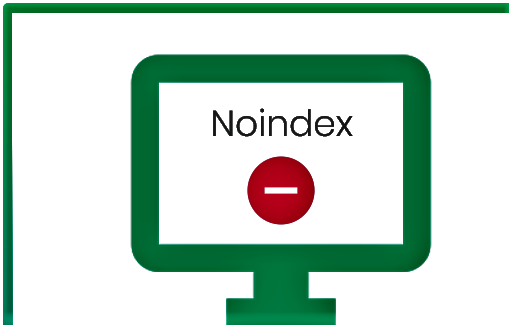 Noindex 
What is Noindex?

When should I do it?

My web page is not indexed, how do I fix it?
The first step in building a website to have a chance of ranking in Google, we have to make our site index content (data index) first, but technically. Some content pages on the web may need to be Noindexed.
What is Noindex?
Noindex is a term used to describe the behavior of a search engine (  search engine  ) such as Google when a web page has been deindexed from Noindexed. It is not indexed or stored in the Google database, and this is done to prevent the website from appearing on the same search results page.
How many types of Noindex are there?
Noindex is useful in some situations. But we will know when our website should do Noindex, we must first know how many kinds of Noindex there are.
1. Noindex the entire site
When doing a Noindex on the entire website, we usually use it when starting a new website. Various content  on the web is not yet complete  and is not yet ready for Google to collect data  or is not yet ready to be released to the public
If the site is new  do not rely on Google to collect information immediately. You should plan out the structure of your web page and identify  the keywords  that are important to your business. Knowing the tempo  i.e. content to do first, to do later, affects   our website SEO as well.
Because if we get impatient, rush to create the content  without planning well in the first place, it may lead to Google indexing the wrong page. The pages we want to rank  have not been ranked because Google has picked up other pages before.
How to Create an Entire Noindex Website on WordPress
For people who use    WordPress to create a website , doing a Noindex on the entire site is very easy because WordPress itself already has this functionality set up. 
Let's go to the back of the WordPress website, look at the Settings menu > click Read > look at the word search engine visibility and then check the Enable discourage search engines from indexing this site box.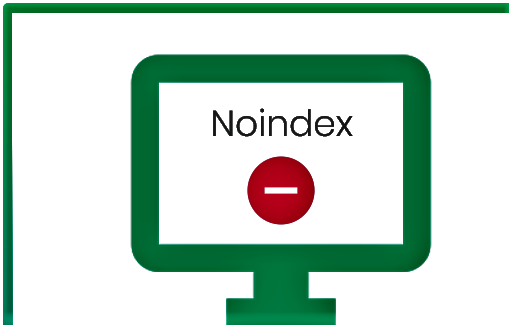 Search engine visibility is to specify that this site  Do you want to allow search engines to collect information or not?
But there is something to be careful of  when finishing the site. Don't forget to uncheck this box as well.
2. Noindex some pages
Doing Noindex on some pages means that we deliberately choose some pages that we don't want to do Noindex. For good SEO, we don't need to index every page, especially unimportant pages. Or pages that we don't have  on page SEO
Pages should be Noindex, eg:
Terms and Conditions page

Payment notice page

Shopping cart page and checkout page

tag page

Author page

Pages where we copy content from other websites
To choose Noindex on some pages, you have to do it through various SEO plugins like Yoast  plugin  , Rankmath, etc.
For how to Noindex some pages, there are ways as below.
Open the page we want Noindex first, then click to edit that page. Browse the SEO functionality that comes with the plugins we choose to use, such as
If you are using Yoast, scroll down to find Advance and scroll to Allow search engines to show this post in search results? Select No, which means that this page does not allow search engines to collect information.
If you are using the Rankmath add-on, the principle is the same. Open the page you want not to be indexed before, then click Edit Page. Then scroll to find the Advance function, then check the Noindex box.
3. Noindex because of bad content
Noindex, in this sense, is a web page that we want to be indexed, but Google refuses to index it at once, so viewing the information of that page on Search Console appears as Noindex, which means that it is not indexed.
The main reason for a page that is not indexed is mostly because the content we do is not good enough, which is duplicate content on other web pages. Or duplicate with other sites  even if you think so to yourself  The content of the page that we do here does not exactly copy anyone.
To know how to fix web pages that are not indexed, there are methods as below.
First check that the Noindex.

Refresh the content. 

What does the new content look like 

Read this article 

how to check out the new content

On-page SEO

Find other articles 

Submit a link

Remove the page and submit it for re-index on Google Search Console.

Be patient and wait at least two weeks.
Read more:  Why SEO is essential!
4. Noindex to remove information from the search results page
The last type of Noindex is to remove the url that was previously shown on the Google search page to disappear from the search results.
Because sometimes  we may have made a mistake. And the information we make  causes harm to other people  with intent  or not intentionally
To prevent further damage,  the best way to get a quick fix is ​​to tell Google to remove the page temporarily from search results.
Which we can remove the previously displayed page from Google as soon as possible, it takes about 1 day, and has the following methods.
Copy the URL of the page you want to remove from Google.
Go to the Google search console, look at the Remove menu > click New Request > enter the URL you want to remove > click Next.
You will see a message box to remind us again. This url page will be banned from Google search for 6 months. If everything is checked, you can hit submit request.
summarize
Noindexing may be useful in certain situations, but noindexing may affect search engine indexing and may prevent users from finding and accessing site content.
Therefore, it is important to carefully consider the use of Noindex before implementing it. To avoid unintended impact on search engine indexing and user access to content.